Get longer-looking and fuller lashes with the YUMILashes Keratin Lash Lift. This groundbreaking lash enhancement technique developed in France that can boost and lift lashes for up to 8 to 12 weeks. Now you can enhance the natural beauty of eyelashes without lash extensions, stick-on lashes or serums and the treatment only takes about an hour!

WHAT TO EXPECT
This new lash treatment can lengthen, thicken, and uplift your natural eyelashes for a naturally beautiful look! Unlike many of the lash perms out there, YUMILashes is an enriching keratin treatment that enhances the natural lashes by lifting them up, curling and tinting them. A special formulation is applied to the lashes to lift them up and create the perfect curl, giving you a curved, younger, sexy, wide-eyed look that looks very natural.The lashes maintain their shape until they fall out.

The treatment also involves applying coenzymeQ10 gel pads under the eye area to smooth and protect the delicate skin under the eyes. The entire treatment only takes about an hour and you can get back to your busy day right after your appointment.
Click here to download pre & post care instructions.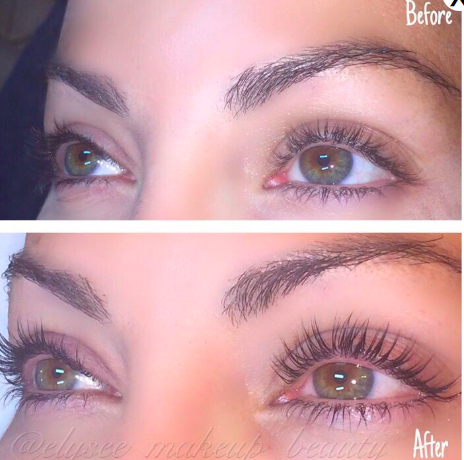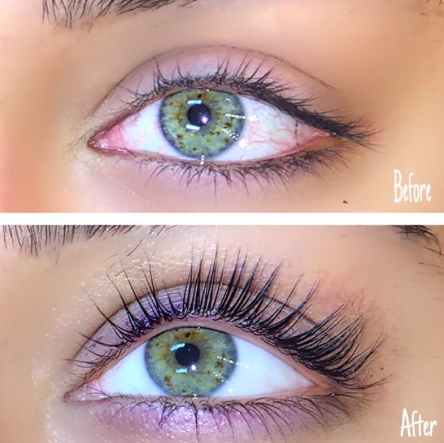 WHAT HAPPENS NEXT
You will need to avoid getting your lashes wet for at least 48 hours after the treatment to achieve the best result. Your lashes will maintain their look and shape for up to 8 to 12 weeks, the natural life cycle of the eyelash.

You'll be amazed how beautiful your natural lashes look after a YUMILashes Keratin Lash Lift. Now you can transform the look of your eyes and lashes without lash extensions, lash growth serums and several layers of mascara. Let us boost your lashes with this breakthrough treatment!